Activities to do during the parent's absence
Please choose the activities below that are age-appropriate
For younger children

Soon after the parent has left, build together with the child a plane or bus, etc., and put figures, such as Lego figurines representing the parent flying away. Then repeat the narrative and discuss how the parent will come back on the plane and when that will be, for example, after Chinese New Year, before Christmas Day, after Easter, before a sibling's birthday, wintertime, etc. linking it to a specific time or event that is meaningful for their family. Use a map to show the child where the parent is going or the general area, such as Africa or the Middle East.

Check in with the parent about the child's responses to the parent leaving and offer relevant support. Let the parent know how the child has been at the service. Share any strategies that have worked and anything that seems to trigger concerning behaviours.
Check in with the non-deployed parent a few weeks after deployment to ensure they cope. This can be a really challenging time as the parent at home becomes very tired when the children are reacting physically, emotionally, socially and cognitively, and they are also going through their own grief and loss responses.

(Depending on what is allowed due to security restrictions). Ask away parents via email to send a list of some of the things they have been doing (that they can share), or some of the things they have seen. Choose some of these to talk about with the children. Ask the children to choose one of these to draw. Drawing activities are much easier when a designated area is in the learning environment. Dr Margaret Brooks shows how this can be done.
Ask the child and the at-home parent what types of communication they have used at home with the away parent. Practice using technology to improve skills with that communication medium.

Make a digital book showing (e.g. Book Creator) what is happening in your service or town in the season, such as autumn, or spring, thinking about colours, insects, animals, plants, trees, and send a link to the parent. Share links with parents, including the deployed parent. Make a physical book from A4 paper put it onto recycled cardboard, then photocopy the book and send it as a PDF attachment in an email, or find out if they are able to post the physical copy to the parent.

Try to set up information sharing reports each month between you as the support worker and the away parent. Ensure you send some information about what you have been doing at the service first. Then ask them to reciprocate with some photos of the country they are in and potentially some souvenirs at one stage.
Using stuffed toys or puppets, act out some of the emotions that Anthony and his family experienced when his father is deployed. Have a look at some of the puppet activities in the Children's Resources, then look at the printable teaching activities associated with the books.


Act out some of the emotions he experiences when his parent returns. Ask children to take a picture of their faces when they are feeling some of these things, or model these faces using clay, plasticine, or play dough. Take a photo of their creation and scribe some of those emotions to hang up on the wall. You can also add emojis to the picture.


Using the eBook as a springboard for discussion, find the section where when Anthony is helping out at home. Discuss some of the jobs they do at home to help their family. E.g. making the bed, tidying toys, etc. Draw a picture stick on collage materials to show themselves helping in different jobs. For older children, make a graph of their jobs, showing the most common and most unusual.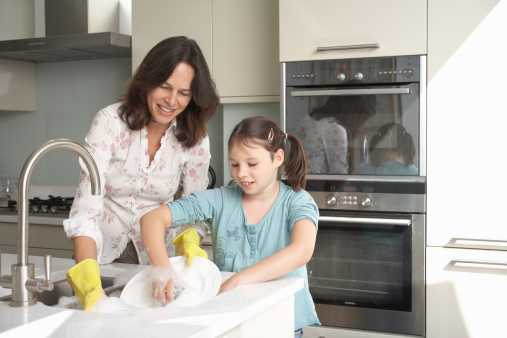 For children over 8 years

Ask the child to create a communication plan to keep the absent parent updated on their home life, social life, extracurricular activities and work at school. This might include a variety of modes, for example, posted material, emails, messages and social media, depending on what will work for the parent. Discuss the types of activities and work they would like to highlight. This might include events such as concerts, outings, birthday parties, carnivals, assemblies, excursions, and school work samples.

Work with children to create a digital book or photobook to record these events. This can become part of their communication plan and can be saved for the parent on their return.
Ask children to draw, paint, or use clay to mould detailed scenes of what they would like to do with their absent parent when they return.
Using this scene, ask children to write a poem or story about the scene they have depicted.

This work is licensed under a
Creative Commons Attribution-NonCommercial-ShareAlike 4.0 International License
.
Last modified: Friday, 1 September 2023, 7:23 PM